English 452: Seize the Day—The Carpe Diem Poets of the Seventeenth Century, and How They Got That Way
Dr. Michael Bryson
Sierra Tower 832
818-677-5695
michael.bryson@csun.edu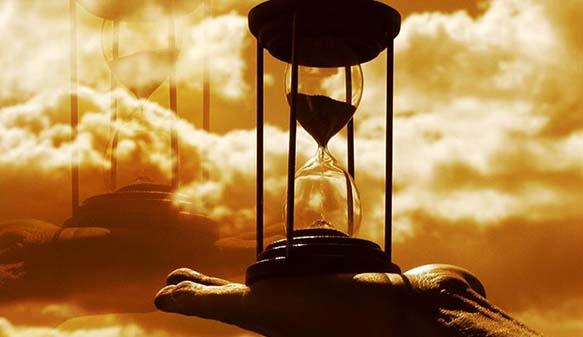 Course Description
The theme of love as resistance to authority that we see in Western literature from Ovid through Shakespeare is both transformed and amplified in the lyric poetry of such seventeenth-century figures as John Donne, Robert Herrick, Ben Jonson, and Andrew Marvell. In work that seems filled with a sense of the fragility and shortness of life, these writers, each in his or her own way, contribute to an ethos that has come to be known by the name carpe diem, a phrase that comes from the Latin poet Horace, who in Ode, I. xi, tells his mistress Leuconoe that life is short, so they must "seize the day," for they do not know if there will be a tomorrow. Horace's line—carpe diem quam nimium credula postero: Seize the day, trusting as little in the next as possible—tells Leuconoe, and all who have followed since, to live now, and love now, because each second of scruple, doubt, and delay brings men and women closer to a death that is non-negotiable, non-delayable, and everlasting. In poetry, and in life, the idea of death becomes love's greatest ally in its battle against the demands of authority, convention, and law. The time to love is now, this poetry seems to say, because there is plenty of time to be obedient after death.
This course will introduce you to the carpe diem poets and the literary history that shaped the traditions within which they worked and the attitudes against which they rebelled. This course will also devote some of its focus to discussions of criticism—particularly the kind of criticism that tries to allegorize away, or otherwise argue away the significance of love in poetry from the Song of Songs, through Ovid, Shakespeare, and the carpe diem poets. The argument is that there is a long tradition of literary criticism that insists that poems about X (in this case, human love) are actually about Y (whatever the particular concern or commitment of the critic is), and that such criticism is and has been an impediment, not an aid, to understanding.
Assignments
Each student will do two assignments.
1) A midterm

essay of 1500-1750 (5-6 pages) words focusing on some aspect of love poetry and its critics from the Song of Solomon through the Italian poets, due

at the beginning of class on 4/5 .

3) A final paper of 2500-3000 words (8-10 pages), topic open, due by 11:59:59 PM Friday of finals week (research done for presentations may, of course, be included in this paper). This final paper must be submitted via email.
Statement on Academic Dishonesty:
Plagiarism is a serious offense that will be treated seriously. Please read the CSUN policy
here
.
Weekly Preview
Week 1 (1/26): Introductions. The Idea of Carpe Diem; Love Poetry and its Critics.
Week 2 (2/2): Origins and Origen (and a
Rabbi named Akiba)
Reading: 1) The Song of Solomon (any printed English Bible, or online

2) Criticism: Origen, Zhang Longxi, Gerson Cohen
Week 3 (2/9): Ovid, Love as a Game, and Critics with No Sense of Humor
Reading: 1) Selections from Ovid
Week 4 (2/16): Love Poetry in the Post-Latin World: Two Anglo-Saxon Elegies, and the Troubadours, part 1.
Reading: 1) Two Anglo-Saxon Elegies

2) Criticism: Miriam Muth

3) Troubadour Poetry, ed. Paden, Troubadour Poems from the South of France, pp. 24-31, 52-57.
Week 5 (2/23):
The Troubadours, part 2.
Reading: 1) Troubadour Poems from the South of France, pp. 70-81, 107-11, 119-20.
Week
6 (3/1): Love Goes to Heaven: Early Italian Poets
Reading: 1) A sample of Italian Poets from Lentino to Dante
2) La Vita Nuova from The Portable Dante
Week
7 (3/8):
Love Goes to Heaven, part 2: Petrarch
Reading:

1) Canzoniere # 3, 11, 12, 13, 36, 90, 106, 121, 133, 183, 364 from Petrarch Canzoniere, ed. Mark Musa.
Week 8 (3/15): Sixteenth-Century Poetry: Love Slowly Returns to Earth
Reading: 1) A Sample of non-English poetry of the Sixteenth Century
2) Selections from Wyatt, Howard, and Sidney, from The New Oxford Book of Sixteenth-Century Verse.
3/22--Off, Spring Break
3/29--Off, Instructor Trip
Week 9 (4/5): Shakespeare
Reading: 1) Selections from Shakespeare, from The New Oxford Book of Sixteenth-Century Verse.
Week 10 (4/12): Donne
Reading:
1) Selections from
Seventeenth-Century British Poetry
2) Criticism: Achsah Guibbory, William Empson – "Donne the Space Man" (from Seventeenth-Century British Poetry)
Week 11 (4/19): Herrick
Reading:
1) Selections from
Seventeenth-Century British Poetry
2) Criticism: Sarah Gilead
Week 12 (4/26) Ben Jonson
Reading:
1) Selections from Seventeenth-Century British Poetry
Week 13 (5/3): Andrew Marvell
Reading: 1) Selections from
Seventeenth-Century British Poetry
Week 14 (5/10): Conclusions and Choices: Milton's Adam
Reading:
1) Paradise Lost 9.886-959

2) Criticism: C.S. Lewis, Irene Samuel, Stanley Fish, Dennis Danielson